Abstracts in Nature: Seminole State Forest
Saturday, February 24, 2018
09:00 am - 04:00 pm
Instructor: Jon Manchester
Location: Main Campus
Fee: $150
ENROLL NOW
Withdrawal deadline is a week prior to workshop
Spend a day hiking and photographing the Seminole State Forest. Enjoy the outdoors and express your creativity in a setting that allows you countless opportunities to see things that would normally go unnoticed. Participate in demonstrations and discussion of abstract photography techniques and principles with a focus on creating expressive and unique landscape photographs. The hike will be about 5 miles round trip over a network of hiking trails. Rest stops will be included as needed. See supply list for additional details.
Required Supplies
Camera Gear: Consider bringing one camera body with a spare battery and one or two lenses. A tripod is handy if it is light weight. A monopod is a good alternative and can double as a walking stick. Any more gear than that will feel very heavy by the end of the day. Additional Gear: Comfortable shoes. Athletic or hiking shoes are best. You might consider bringing an extra pair of socks. The Florida wilderness can be soggy at times. Hat/Visor and sunglasses. Sunscreen and bug repellent. Small personal 1st aid kit with a few band-aids, alcohol swabs, small gauze bandage, and anti-bacterial ointment. At least 2 Liters of Water. A Camelback or similar hydration bladder is ideal for carrying your water. If you use bottles, Two 1 Liter bottles will be easier to manage that one 2 Liter bottle. 2-3 Energy bars, Cliff Bars or Larabars are ideal and come in many flavors. Trail mix with dried fruit and nuts is a good alternative. You can bring a sack lunch if you desire. I find the above much easier to manage.
Special Notes
The withdrawal deadline is a week prior to the start of the workshop.
Instructor
Jon Manchester
Jon Manchester, a senior faculty member at Crealdé, brings years of traditional and digital photography experience to the school. His understanding of technical image processing and post-processing has made him a valuable student resource.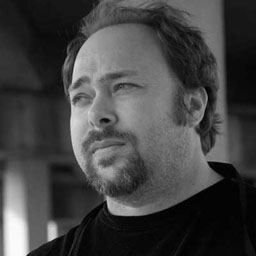 Instructor Bio