Discover the Art of Paper Marbling
Sunday, June 26, 2022 | 10:00 am – 01:30 pm
Location: Main Campus
Fee: $165
ENROLL NOW
In this 1- day workshop, you'll explore and merge the ancient art of marbling while creating intricately stunning designs on water, to capture them onto a unique mono print.
Towards the end of the workshop, you will be able to choose one of your marbled papers to decorate the cover of a handbound notebook. Join artist and bookbinder, Silvana Martins as she shares her love and knowledge of Paper Marbling. Silvana has studied with masters of this art form in Italy, Brazil and the USA.
Required Supplies
Supplies will be provided.
Instructor
Silvana Martins
Silvana is a Brazilian-American artist who has been creating for 25 years. After graduating with a degree in Occupational Therapy, she dedicated herself to making art in her studio.  Silvana specializes in paper marbling and bookbinding, though she has practiced over 20 disciplines, including watercolor, ceramics, wood turning, printmaking, enameling, and more.  She is most passionate about helping others learn, new, exciting and beautiful ways to make art!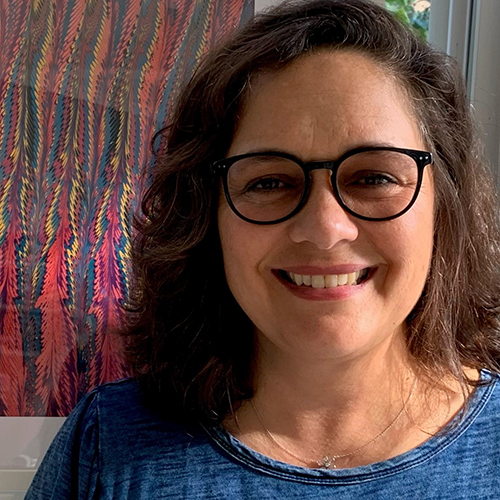 Instructor Bio