Far West Photographic Tour of the Pacific Coast
Friday, June 15, 2018
08:00 am - 06:00 pm
Instructor: Peter Schreyer
Location: Main Campus
Fee: $3695
ENROLL NOW
Deposit due $1500 deposit due on January 15
Spend an exciting 12 days exploring and photographing the diverse landscape, history, and culture of the Pacific West Coast. This highly customized trip will lead travelers from the dreamy Joshua Tree desert landscape of Southern California to the rocky coast of Big Sur and the Redwood Forests in the North to the magnificent waters of Crater Lakes in the state of Oregon. Travel in a small group via private van, ride the classic Coast Starlight train along the Pacific and follow the historic tracks of naturalist John Muir, legendary photographer Ansel Adams and writer John Steinbeck. Stay in fabulous hotels throughout the trip, eat delicious food and immerse yourself in the spirit of the contemporary West Coast culture.
The trip is led by Peter Schreyer, Crealdé's Executive Director and internationally exhibited photographer, who is known for his award-winning documentary projects that celebrate the history and heritage of communities. Over the past three decades, the Swiss-born educator has crafted photographic tours to Europe and the American West that appeal to cultural travelers and photographers of all skill levels. This brand new trip also commemorates his 40th anniversary in America. See our website for additional details.
Required Supplies
Special Notes
$1500 Deposit due by January 15. Tuition includes 12 nights of deluxe, double occupancy accommodations in historic and unique hotels, all ground transportations by private van and rail, some meals, all admissions and photographic guidance throughout the trip. Space is limited to eight participants. Please call Crealdé for a detailed tour flyer including withdrawal deadline after December 1, 2017.
Instructor
Peter Schreyer
A native of Switzerland, Peter Schreyer is an internationally exhibited, award-winning photographer who has documented America's cultural landscape for over three decades. He has received a wide range of public art commissions, research grants and recognition awards for his black-and-white photography on Florida communities, including a Visual Arts Fellowship from the State of Florida. In 2005-2006, Schreyer was honored with a major retrospective titled Small Stories From A Big Country at the Swiss Camera Museum in Vevey, Switzerland. In 2015, following his solo exhibition at the Cornell Fine Arts Museum at Rollins College, Winter Park, a collection of Schreyer's Central Florida archival photographs were purchased for the museum's prestigious Alfond Collection of Contemporary Art.
Schreyer has served as Executive Director of Crealdé School of Art, one of Florida's leading community arts organizations, since 1995. In 2007 he founded the Hannibal Square Heritage Center, a unique cultural facility in Winter Park that celebrates the historic African-American community's heritage through documentary photography, oral history, and public art. In 2009, he was named Arts Educator of the Year by United Arts. He received a Neighborhood Hero Award from Bank of America in 2010 and a State of Florida Diversity & Inclusion Award in 2016 for his leadership in establishing the Hannibal Square Heritage Center and for his long-standing relationship as a documentary photographer and educator in Winter Park's west side community.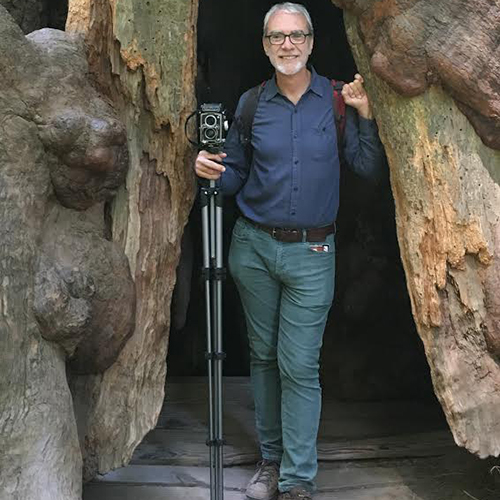 Instructor Bio