Figure Painting Sketch with Andrew Grant
Saturday, December 18 – Sunday, December 19, 2021
Time: 09:00 am – 04:00 pm
Location: Main Campus
Fee: $300
ENROLL NOW
**Workshop takes place Saturday & Sunday, December 18 & 19, 9am – 4pm**
Work from a live model in this 2 day workshop and explore painting the figure in oil. While approaching figure painting in a gestural alla prima manner, we can train our eyes to quickly judge relationships in proportion, value and color. Work through logical steps to realize the three dimensional form of the model, while also focusing on structure and anatomy. There will be discussions on drawing, basic color theory, palette organization and paint application through demonstration and practice.
Required Supplies
Figure Painting Sketch Workshop Supply List ¦ Pigments Needed - (Any brand is fine - professional grade) ¦ Yellow Ochre ¦ Terre Verte ¦ Raw Umber ¦ Burnt Umber ¦ Burnt Sienna ¦ Venetian Red ¦ Alizarin Crimson (Permanent) ¦ Ultramarine Blue ¦ Ivory Black ¦ Titanium White ¦ Palette options ¦ Glass ¦ Wood ¦ Disposable grey palette (The larger the better) ¦ Brushes - Multiple ¦ Oil and acrylic brushes, long handle, synthetic, small to med rounds and filberts (size 0- 6) ¦ Odorless mineral spirits in a sealable jar ¦ Two palette knives - One small and one medium ¦ Two or three 11x14 inch canvas, linen or wood panels - Oil or acrylic primed - The smoother the better ¦ Optional ¦ Mahl stick ¦ Rubber gloves (recommended) ¦ Apron ¦ Drawing Materials ¦ 18" x 24" smooth newsprint drawing pad ¦ Soft to medium hardness charcoal pencils ¦ Kneaded eraser
Instructor
Andrew Grant
Andrew Maurice Grant was born in Montego Bay, Jamaica and migrated to the United States an early age. Grant's mother always had art in the home, which influences the way he approaches his own art to this day.
Grant's subject matter is centered around women and depicting them in the most noble light, visually. His inspiration is women solely, as they have been the most consistent force in his life. Grant finds that representing women, especially black women, acts as a homage he is paying for the nurturing, generosity and kindness he has experienced all of his life. 
Throughout high school and college, Grant continued to hone his technique and had the opportunity to take Art History I and II, at the University of Central Florida. When reflecting on those years, he realized he had limited exposure to people producing the type of work and subject matter he now explores exclusively. With consistent research and study, he has since found communities near and far that hold representational art at the highest standard. Fortunately, he was able to study with Terry Traumbauer Norris and privately with Carol Broman in 2010 and 2011. Academic techniques were introduced to him and a high priority was placed on developing the skills necessary to bring a vision to life.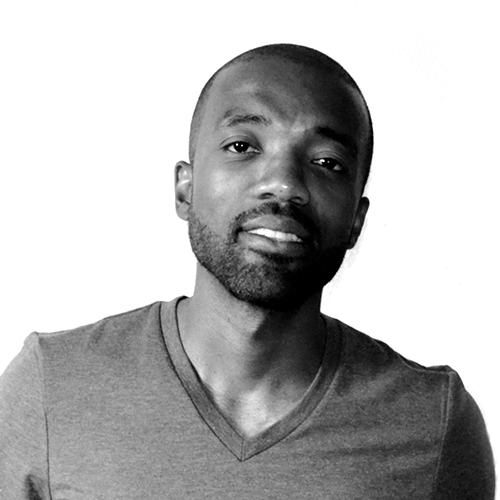 Instructor Bio