Filigree Silver Jewelry
Class starts on: Wednesday, August 17, 2022
Duration: 8 Weeks
Wednesdays | 05:00 pm - 07:00 pm
Location: Main Campus
Fee: $340
ENROLL NOW
Explore the art of filigree jewelry; how to make pendants, earrings, rings, etc. focusing only on silver filigree process and procedures. Students will be guided through this ancient filigree fabrication technique. There will be specific projects planned by the instructor with samples, demonstrations, and hands-on projects. Siler material will be provided for use in the class only and limited to the projects and assignments planned by the instructor. This class does not include any stone setting techniques.
Required Supplies
Materials included in cost
Instructor
Stefan Alexandres
Stefan Alexandres is a multi award winning jeweler and sculptor in addition to teaching Jewelry weekly classes at Crealde ´ School of Art since 2008.
From 1964 to 1972 he apprenticed in metal arts in the traditional ways of the old world, as guided through the organized guilds of Greece.
He received a United Arts of Central Florida individual artists award in 2007 and 2010, and Best of show award in Osceola Center for the Arts show 2009.
His work has been exhibited nationally and internationally in galleries and shows such as Arts On Douglas gallery, Creativity Contest Oggetti Torino Italy, and Beijing International Jewelry Exhibition. He has received a large number of corporate commissions and site installations.
His training is based on the Byzantine Art. He draws inspiration for his metalwork from history, mythology, folk tales and real life.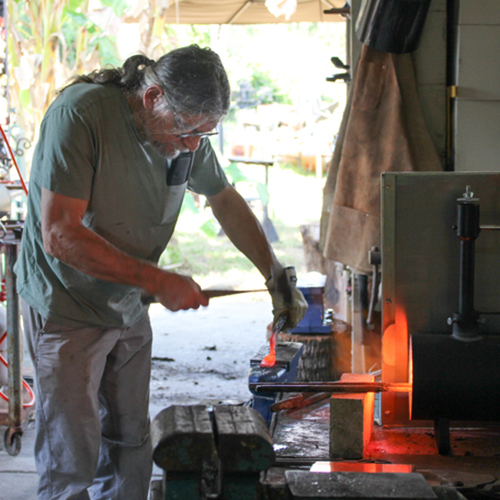 Instructor Bio