Indian River: Travel the Back Roads to Historic Places
Saturday, March 24, 2018
08:00 am - 06:00 pm
Instructor: Peter Schreyer
Location: Main Campus
Fee: $125
ENROLL NOW
Explore hidden architectural and cultural treasures along the Indian River between Cape Canaveral and Ponce Inlet. Participants will photograph historic small-town architecture, picturesque river landscapes, fish camps, a late 19th-century homestead, an ancient Indian mound and the beautifully restored lighthouse at Ponce Inlet. The workshop will provide a contemporary window into the region's past and rich heritage. Demonstrations, lunch at a local fish restaurant on the river, admission and a follow-up review are included.
Required Supplies
Special Notes
Photo Review: Wednesday, April 4 at 5 pm, Studio 3 The withdrawal deadline is a week prior to start date Carpool from Crealdé Main Campus. Demonstrations, lunch at a local fish restaurant on the river, admission and follow-up review July 25 at 5 p.m. The withdrawal deadline is a week prior workshop start date for this workshop.
Instructor
Peter Schreyer
A native of Switzerland, Peter Schreyer is an internationally exhibited, award-winning photographer who has documented America's cultural landscape for over three decades. He has received a wide range of public art commissions, research grants and recognition awards for his black-and-white photography on Florida communities, including a Visual Arts Fellowship from the State of Florida. In 2005-2006, Schreyer was honored with a major retrospective titled Small Stories From A Big Country at the Swiss Camera Museum in Vevey, Switzerland. In 2015, following his solo exhibition at the Cornell Fine Arts Museum at Rollins College, Winter Park, a collection of Schreyer's Central Florida archival photographs were purchased for the museum's prestigious Alfond Collection of Contemporary Art.
Schreyer has served as Executive Director of Crealdé School of Art, one of Florida's leading community arts organizations, since 1995. In 2007 he founded the Hannibal Square Heritage Center, a unique cultural facility in Winter Park that celebrates the historic African-American community's heritage through documentary photography, oral history, and public art. In 2009, he was named Arts Educator of the Year by United Arts. He received a Neighborhood Hero Award from Bank of America in 2010 and a State of Florida Diversity & Inclusion Award in 2016 for his leadership in establishing the Hannibal Square Heritage Center and for his long-standing relationship as a documentary photographer and educator in Winter Park's west side community.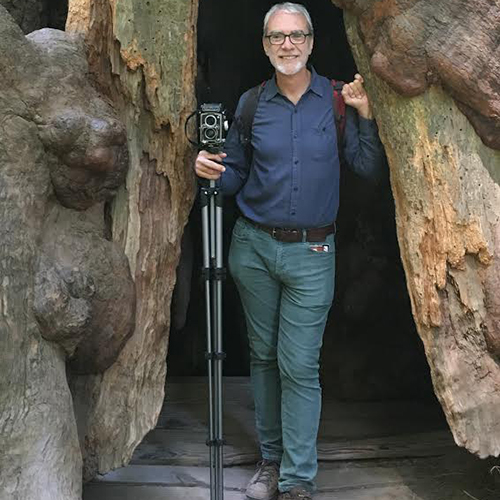 Instructor Bio