Intro to Drawing/Painting (Winter Garden)
Class starts on: Thursday, October 20, 2022
Duration: 8 Weeks
Thursdays | 06:00 pm - 08:00 pm
Location: Jessie Brock Community Center
Fee: $275
ENROLL NOW
Explore the fundamentals of drawing and painting. Sample various drawing and painting techniques using different media, including watercolors, acrylics, and oils. Most supplies are provided. Skill level: Beginner
Required Supplies
Tuition includes most materials and supplies.
Special Notes
Class is held at our teaching site in Winter Garden: Jessie Brock Community Center 310 N. Dillard Street, Winter Garden, 34787
Instructor
Catherine Hempel
An experienced artist and art educator, Catherine Hempel creates representational paintings in oils either en plein air or in the studio in a traditional manner, utilizing different techniques such as grisaille underpaintings, complementary underpaintings, or a combination of direct painting and glazing techniques. Hempel earned her degree in Fine/Studio Arts from the University of Central Florida in 1985. She joined the Fellowship Program at Crealdé School of Art in 2000 and managed the Paint & Drawing Fellowship team until she joined the faculty in 2009. She teaches classes for Crealdé at the Jessie Brock Community Center in Winter Garden, where she is a resident.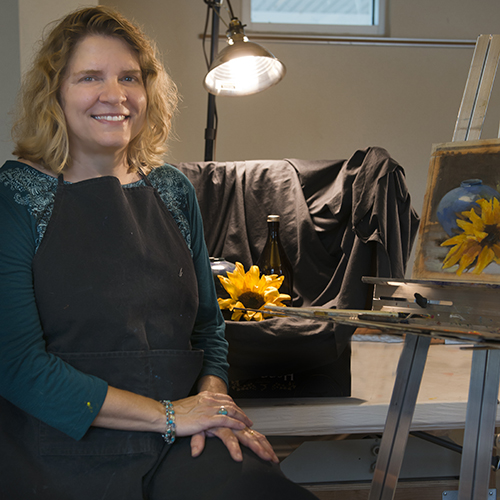 Instructor Bio