It's an Inside Job: Painting Interior Spaces
Saturday, December 17 – Sunday, December 18, 2022
Time: 09:00 am – 04:00 pm
Location: Main Campus
Fee: $215
ENROLL NOW
*Two Day Workshop meets Saturday, December 17 and Sunday, December 18*
In this two-day workshop, Robert Ross will give instruction on how to paint convincing interior spaces, using the art studio itself as motif and inspiration. Students will learn how to capture a room's shapes and tones. The first hour will involve making several small drawings and studies of the studio. Students will next paint interior views of the studio itself, possibly including fellow students in their paintings. Workshop is open to anyone with intermediate experience using oils, acrylics, pastels, or watercolors.
Required Supplies
Materials you will need to bring to the Painting Interiors workshop: Brushes: Bring half-inch-wide to one-inch-wide round, filbert and flat brushes. The bristles should be soft, flexible, and longish. No short stiff brushes, please! Paints: We will paint with a limited palette. Our main colors will be titanium white, a cool red (such as alizarin), ultramarine blue and cadmium yellow light (please note: light, not medium); our secondary colors will be cadmium red, cerulean blue and yellow ochre. I will teach and demonstrate in oils. Thinners: If you use thinners with your oil paint, please bring only odorless artist's grade turpentine or thinner. You can find it at Sam Flax and Art Systems art supply stores. Do not bring hardware store-bought turpentine or Turpenoid Natural. You will also need to bring a container for your thinner. Palette Knife: You will be mixing colors on your palette with a knife most of the time, so it is important to have a palette knife that is longish (about as long as your middle finger), pointed and flexible, and has a handle similar to a trowel. Painting surfaces: Bring your preference of surfaces – stretched canvases, canvas-covered panels, or paper (printmaking paper primed with gesso or acrylic makes a good inexpensive surface). Bring several surfaces no smaller than 9 inches on any side and no larger than 20 inches on any side. In each session you will start a new painting and bring it to a resolution of some kind, so plan to have at least one surface for each session. Other: Bring a small sketchbook, several drawing pencils or charcoals, and a block eraser or soft eraser. I look forward to seeing you in the workshop at Crealde.
Special Notes
The withdrawal deadline is a week prior to the start of the workshop.
Instructor
Robert Ross
Robert Ross's paintings have been exhibited in a growing number of venues throughout Central Florida, including Anita Wooten Gallery at Valencia State College, Winter Park City Hall, Orlando City Hall, Maitland City Hall, Orange County Chambers, Gallery at Avalon Island, and Casselberry Art House. He has been in the Winter Park Paint Out sponsored by the Albin Polasek Museum, and he has won several awards for his paintings in the Winter Park Autumn Art Festival. He received his art education at Oakland University, Crealdé School of Art in Winter Park, and in master workshops taught by Stuart Shils. He is represented by Arts on Douglas Gallery in New Smyrna Beach, Florida. Website: www.robertrossart.com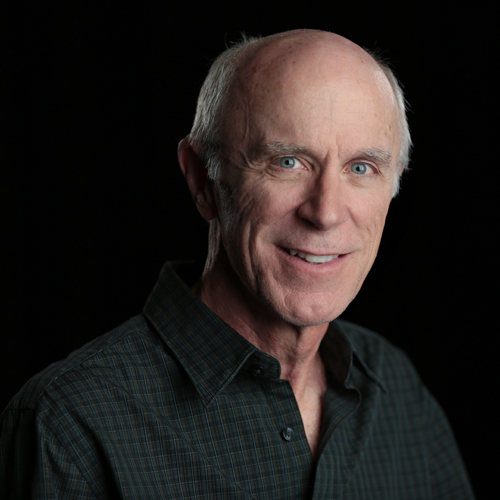 Instructor Bio