Monotype Printmaking Workshop
Saturday, October 15, 2022 | 09:00 am – 04:00 pm
Location: Main Campus
Fee: $175
ENROLL NOW
In this 1-day Monotype Workshop, students will create one-of-a-kind prints that result in very freeform printmaking. Techniquesto be used can either be oil-based inks, water-based inks, watercolors, or water-soluble markers. These printmaking techniques involved offer a creative sense of freedom that other printmaking techniques do not. The following techniques will be demonstrated for you, then you will be free to try your hand at creativity with any needed coaching from the instructor! Additive and Subtractive Method – using oil-based paint, Multiple-colored Painting – using oil-based paint, Ghost Print – using residual oil-based paint, Collage techniques with gluing Oriental papers then printing over it using oil-based ink, tracing images with various paints, and watercolor techniques. Get ready for a day of printmaking fun!
Required Supplies
Supplies included.
Special Notes
Registration deadline is December 3.
Instructor
David Hunter
A native of Central Florida, David Hunter is a master printmaker and experienced art educator, who is well-known on the Crealdé campus for his wry sense of humor and remarkable patience with teaching his art to students, adults and children alike. Printmaking is a process of creating images, or etchings, that involves using acid to etch lines into a hard metal plate, and then using that plate to make prints. Hunter was instrumental in forming the Florida Printmakers Society in 1986, becoming its first president at that time. He actively participates in art festivals and teaches workshops throughout the Southeast and is a member of the Miniature Art Society of Florida, the Miniature Painter, Sculptors & Gravers Society of Washington, D.C. and the Miniature Artists of America.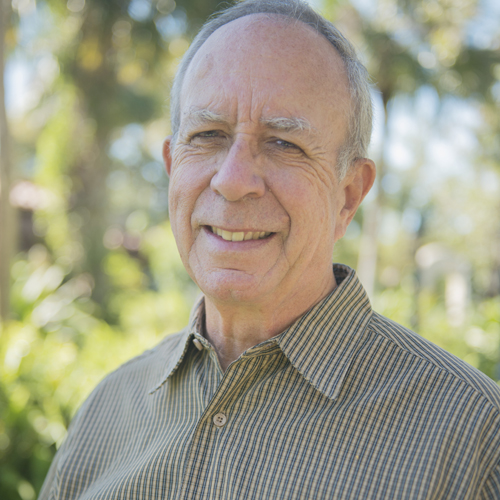 Instructor Bio