Street Photography
Class starts on: Thursday, August 18, 2022
Duration: 9 Weeks
Thursdays | 10:00 am - 12:00 pm
Level: Intermediate
Location: Main Campus
Fee: $270
ENROLL NOW
Learn new ways to observe our daily environment, by linking the mind's eye to the critical moment in the classic style of street photography. The course will explore the tools and creative thought processes needed to create dynamic images, capturing "the decisive moment", as master photographer Henri Cartier-Bresson called it. This class will include field trips, class assignments, and a research assignment. The eight-week course will cover both film and digital workflow, as well as selected readings and music selections to stimulate the creative thought process.
Prerequisites: Introduction to Digital Photography or Black and White Film I.
Required Supplies
Instructor
Charles Hodges
Charles Hodges is a native of Winter Park, Florida. He earned his MFA at the School of the Art Institute of Chicago with a focus on Printmaking. Mr. Hodges embarked on a commercial photography career extending 30 years. Upon returning to Florida, Mr. Hodges opened a studio that produced work for Orlando Magazine Shakespeare Theater, and textbooks for Harcourt Brace..
In 2019, in collaboration with The American Red Cross, Charles produced a series of Black and White Portraits honoring the volunteers and their personal life stories. The Museum of Arts and Science in Daytona Beach Florida presented this photographic show. In January 2022 Mr. Hodges was selected as one of 30 local artist to display his work on a billboard as part of the I-4 Corridor Show. Mr. Hodges believes paying it forward and is an active member of Karios Prison Ministry and serves on the Board of Directors at Habitat for Humanities.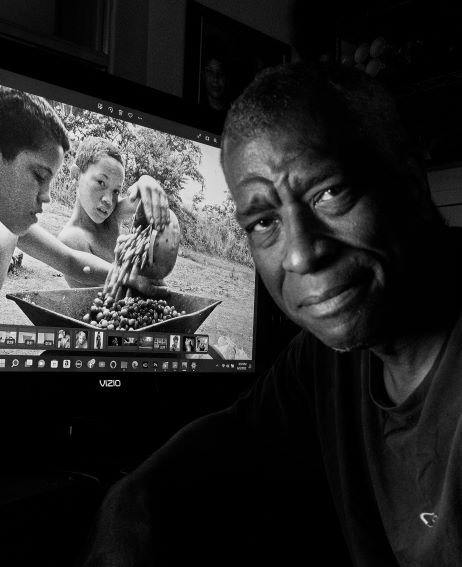 Instructor Bio