Textured Mixed Media Sculpture
Saturday, February 17, 2018
09:00 am - 01:00 pm
Instructor: Regine Dossche
Location: Main Campus
Fee: $180
ENROLL NOW
Learn to use Easy 3Dflex (organic filling compound) and Powertex to make sculpting clay. Choose from three different base forms (suma, abstract, and disc). Details will be pressed into the surface using a variety of materials such as screws, buttons, stencils, and found objects. Learn to define and deepen the textured areas. This substance will form cracks when dried. Your artwork is mounted on a beautiful black metal base. No experience is necessary.
Required Supplies
All supplies are included. Students may want to bring their own found objects.
Special Notes
The withdrawal deadline is one week prior to workshop
Instructor
Regine Dossche
Regine Dossche is a Belgian award-winning artist and workshop instructor, residing in Orlando.
Received her art degree from the Art Academy of Eeklo. She started her career as a watercolor artist and continued with figure drawing and making clay sculptures.
Regine also teaches workshops at art centers in Florida,
like Sarasota Art Center, De Bary Art League, Art society of Spring Hill, Florida Polymer Guild, Florida Gourd society and so many other private workshops.
Her work has been exhibited in galleries such as the Dancing Crane Art Gallery in Bradenton, Art Gallery of Viera, and Fifth Avenue Art Gallery in Melbourne Fl.
She has received the Merit award at Winter Garden art festival in 2011 and the Achievement award from Daytona Art League in 2016.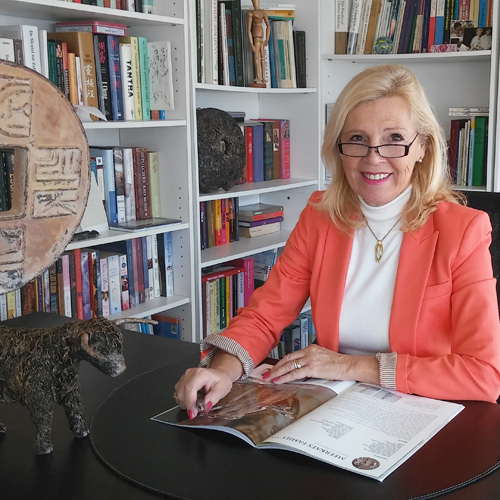 Instructor Bio