Write On! Crealde@Home
Class starts on: Wednesday, August 17, 2022
Duration: 8 Weeks
Wednesdays | 07:00 pm - 09:00 pm
Fee: $260
ENROLL NOW
Have you ever said, "Someday I'll write a story or a book?" Someday is today! Award-winning instructor Elaine Person will guide you toward achieving your writing goals. Open to people of all writing levels as your writing is unique to you. We write together and share by reading our assignments to each other to make your writing stronger. Listening to others helps us improve our writing too. With the use of prompts such as paintings, photographs, quotations, items, and more you will tap into your own creativity.
Each week, we will write together and have positive critique. See your stories unfold.
We will discuss a variety of literary techniques used to strengthen our stories. This class is for you, whether you write prose, poetry, lyrics, scripts, or other genres.
Required Supplies
Instructor
Elaine Person
Adjunct Instructor | Artistic Enrichment
Elaine Person, writer, instructor, editor, speaker, performer, and photographer has a parody of King Arthur included in Random House's A Century of College Humor. Her writing is published in Florida Writer Association's collections, The Florida Writer magazine, Sandhill Review, Not Your Mother's Book, Poets of Central Florida, Haikuniverse.com, The Five-Two, Encore, (from National Federation of State Poetry Societies), Cadence, (Florida State Poets Association's annual anthologies, which she co-edits), The Isolation Challenge, and Poetic Visions Museum of Art-Deland exhibit and anthology.
Elaine won the Saturday Evening Post limerick contest, East Lake County poetry contests, and NFSPS, and FSPA contests. She performs a one-woman show called Humor in A Hurried and Harried World. Elaine writes "Person"alized poems and stories for all occasions and teaches writing workshops.
Elaine Person says, "I love to help people write their own stories and poems. It gives me satisfaction to see their creativity pour out onto the page. Participants surprise themselves because writing to prompts works so well."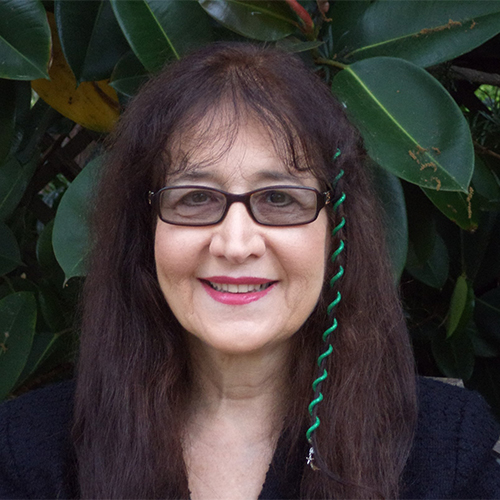 Instructor Bio