Continuing Wheel Throwing (Tue)
Class starts on: Tuesday, October 18, 2022
Duration: 8 Weeks
Tuesdays | 07:00 pm - 09:00 pm
Location: Main Campus
Fee: $280
ENROLL NOW
Now that you're comfortable with centering, let's tickle the imagination and create bowls, cups, and vases. This course covers beginner to advanced levels of wheel throwing, altering and glazing.
Required Supplies
Purchase clay at first class by cash or check - $20 (checks payable to Florida Clay Art).
Instructor
Vadim Malkin
Born in Moscow, Vadim Malkin is a third-generation artist, and the first in his family to dedicate himself to the medium of ceramics. Having been raised around such great creativity, Malkin found he was drawn to art from a very early age and has been actively pursuing it since. After earning his Bachelor of Fine Arts, Ceramics in 2004 from the University of Central Florida, Malkin joined the Ceramics faculty at Crealdé School of Art. He also teaches high school ceramic classes for Seminole County Public Schools. Malkin is the host of the popular monthly Date Night Ceramics workshop. Since 2011, Malkin has served as the Visual Fringe Producer, organizing the visual art exhibition at the annual Orlando International Fringe Theater Festival. His work has been on display in numerous galleries, shops, shows and art festivals throughout Florida, Georgia, California and in several countries throughout the world.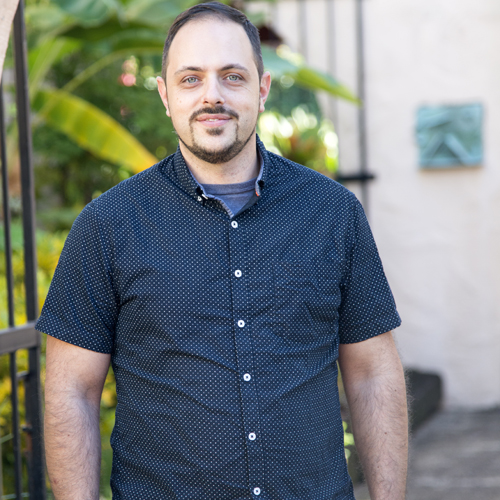 Instructor Bio