Drawing I (Fri)
Class starts on: Friday, August 19, 2022
Duration: 8 Weeks
Fridays | 10:00 am - 12:00 pm
Location: Main Campus
Fee: $265
ENROLL NOW
Develop skills for measuring proportions and angles, drawing tones to show light and volume, perspective and composition. The goal is to learn techniques to draw realistically and develop perceptual awareness.
Required Supplies
18 x 24 newsprint pad soft vine charcoal kneaded rubber eraser other supplies may be needed as class progresses
Instructor
Dennis Schmalstig
Dennis Schmalstig earned a B.F.A. from Wright State University in 1983 and an M.F.A in painting from the University of Delaware in 1987. He has exhibited his work since 1982 in commercial and university galleries, and in national competitions. He has had one-man exhibitions at the L.B. Jones and Susan Isaacs galleries in Wilmington, Delaware, at the Rikes Gallery at the University of Dayton, at the Delaware Center for Contemporary Art, and at the Daytona State College Fine Art Gallery. He has participated in small group shows such as "Representations" at Helio Galleries in New York, "Visionary Artists" and "Stories and Gestures" at the Jenkins Gallery at Crealde School of Art in Winter Park, Florida. His work has been reviewed by Victoria Donohue in the Philadelphia Inquirer, Philip Bishop in the Orlando Sentinel, and Patricia Madden in the Orlando Weekly. He has taught art in Central Florida since 1992 as an instructor at Crealde School of Art and as an adjunct professor at Valencia College and Rollins College.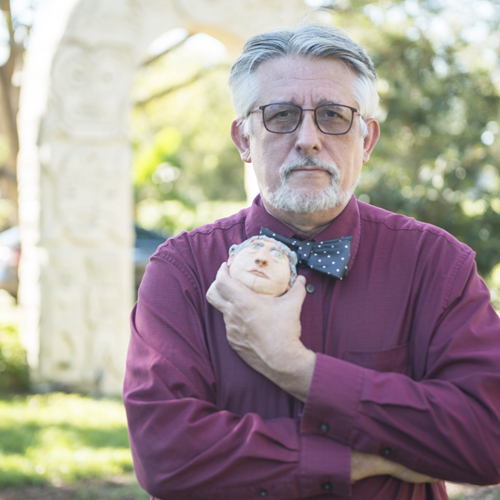 Instructor Bio