Intaglio Printmaking Workshop
Saturday, December 10 – Sunday, December 11, 2022
Time: 09:00 am – 05:00 pm
Location: Main Campus
Fee: $255
ENROLL NOW
*This is a two day workshop that meets on Saturday, December 10 and Sunday, December 11*
This workshop will provide an introduction into the exciting world of Intaglio (pronounced in-tal-yo meaning "incised") chemical (actual etching) techniques, and the use of hard ground, soft ground and aquatint. Inking techniques such as simple monochromatic exploration, and color printing examples as a la poupeé and multiple plates are included. Non-chemical technique as drypoint will also be demonstrated along with materials for use. Discussed in this workshop will also be editions, framing, and care of original prints. Participants will be required to bring three small (4" X 6") drawings on paper such as scrap computer paper (no watercolor paper, heavy drawing paper. Subject matter is the participant's choice, and can be either realistic, abstract or figurative. Instructor will provide all necessary equipment, materials and chemicals.
Required Supplies
Supplies included.
Instructor
David Hunter
A native of Central Florida, David Hunter is a master printmaker and experienced art educator, who is well-known on the Crealdé campus for his wry sense of humor and remarkable patience with teaching his art to students, adults and children alike. Printmaking is a process of creating images, or etchings, that involves using acid to etch lines into a hard metal plate, and then using that plate to make prints. Hunter was instrumental in forming the Florida Printmakers Society in 1986, becoming its first president at that time. He actively participates in art festivals and teaches workshops throughout the Southeast and is a member of the Miniature Art Society of Florida, the Miniature Painter, Sculptors & Gravers Society of Washington, D.C. and the Miniature Artists of America.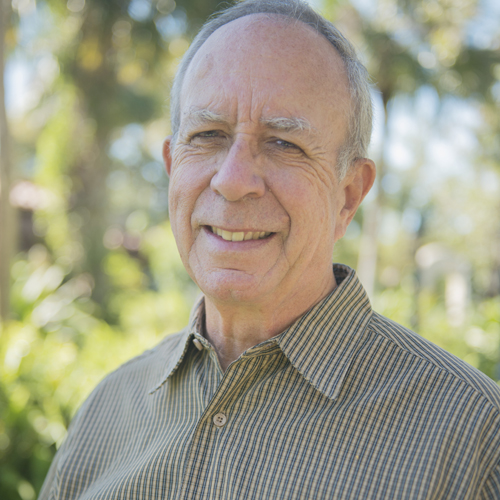 Instructor Bio