Donne Bitner
Senior Faculty | Painting & Drawing
Email
A dedicated artist since she moved to Florida in 1967, Bitner maintains a studio at McRae Art Studio. She teaches watercolor, monotypes and experimental acrylics at Crealdé School of Art. She graduated with honors from Pennsylvania State University with a degree in art, and she studied at the Slade School at the University of London.
Tampa Bay Times art critic Maggie Duffy wrote, "Orlando-based artist Donne Bitner works in paintings and monotypes … what she calls 'imagined landscapes,' meaning that she draws on her memory to create them rather than working from a reference. Her technique of layering textures creates a hazy, dreamy effect that makes them seem as if they might disappear if you touched them. She captures mother nature's colors with such precision that one can almost feel the warmth of the sun or the breeze on your skin."
Bitner is a signature member of the National Watercolor Society and the Florida Watercolor Society, and a member of the Watercolor USA Honor Society. She has been the recipient of many grants and fellowship awards, such as the Florida Individual Artist's Fellowship, Development Grant from the United Arts of Central Florida and the State of Florida individual Artist Enhancement Grant. Bitner has been published in Acrylic Artist, American Artist, International Artist, Watercolor Magazine and Watercolor Magic. An interview about her technique was featured in the summer 2016 issue of Acrylic Artist.
She exhibits her work in museum shows and art festivals throughout the United States. Her work is included in the collections of Huntsville Museum of Art, Springfield Art Museum, Gulf Coast Center for the Arts, Vero Beach Center for the Arts, Daytona Beach Museum of Arts and Sciences, Rollins College, State of Florida Capital Collection, Holmes Medical Center, A&H Museums–Maitland, and the Greater Orlando Aviation Authority, as well as the public collections of the cities of Atlanta, and Orlando and Melbourne, Florida.
Artist's Statement
"My work incorporates monotypes, oil pastel, oil stick, charcoal and acrylic paint. Although subject matter will vary, my intent is to follow the mark – to layer and strip away and find the hidden texture and meaning of a piece. It's painting by discovery."
Personal Website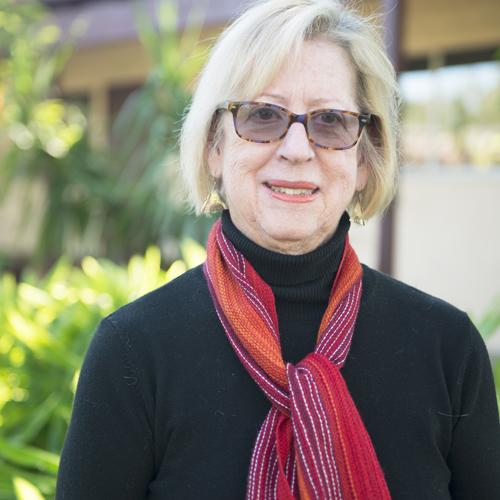 Selected Awards
2006, Best of Show, Winter Park Autumn Art Festival
Selected Exhibitions
2018, Donne Bitner: IN the ABSTRACT, solo exhibition, Atlantic Center for the Arts, New Smyrna Beach
2017, Inner Vision, solo exhibition, Clayton Galleries, Tampa
2016, 2015, 2013, Endless Summer, annual group exhibition, Arts on Douglas, New Smyrna Beach, Florida
2014, Marks of Memory, solo exhibition, Arts on Douglas, New Smyrna Beach, Florida
2013, 4 Landscape Painters, group exhibition, Clayton Gallery, Tampa
2012, solo exhibition, Bennett Galleries, Knoxville, Tennessee
2012, juried group exhibition, Florida Museum for Women Artists, DeLand, Florida
2012, National Watercolor Exhibition, group exhibition, Brea, California
2012, Wood, Paper, Paint, group exhibition, South Florida State College, Avon Park, Florida
2012, Florida Watercolor Society Annual Exhibition
Permanent Collections
Huntsville Museum of Art, Huntsville, Alabama
Springfield Art Museum, Springfield, Missouri
Gulf Coast Center for the Arts, Biloxi, Mississippi
Vero Beach Center for the Arts, Vero Beach, Florida
The Museum of Arts and Sciences, Daytona Beach, Florida
Rollins College, Winter Park, Florida
State of Florida Capital Collection, Tallahassee, Florida
Holmes Regional Medical Center, Melbourne, Florida
A&H Museums – Maitland, Maitland, Florida
Greater Orlando Aviation Authority, Orlando, Florida
City of Atlanta, Georgia
City of Orlando, Florida
City of Melbourne, Florida