Relief Printmaking Workshop
Saturday, January 8 – Sunday, January 9, 2022
Time: 09:00 am – 04:00 pm
Location: Main Campus
Fee: $160
ENROLL NOW
In this 2-day workshop, you will learn relief printmaking techniques including materials and techniques for linocuts. Monochromatic printing from single blocks and color printing from multiple blocks and reduction techniques will be covered. Printing techniques will be taught on an etching press as well as small relief presses and barens. Advantages of different printmaking papers as well as water-based inks will be discussed, demonstrated and used by participants. Subject matter can be either figurative or abstract.

Instructor provides necessary equipment and materials. Participant requirements: Three small, rough pencil sketches of each size (6" x 8", 4" x 6" & 5" x 7") drawings on paper such as scrap computer paper (no watercolor paper, heavy drawing paper) This is a hands-on workshop so participants can expect to get their hands dirty!
Required Supplies
Instructor
David Hunter
A native of Central Florida, David Hunter is a master printmaker and experienced art educator, who is well-known on the Crealdé campus for his wry sense of humor and remarkable patience with teaching his art to students, adults and children alike. Printmaking is a process of creating images, or etchings, that involves using acid to etch lines into a hard metal plate, and then using that plate to make prints. Hunter was instrumental in forming the Florida Printmakers Society in 1986, becoming its first president at that time. He actively participates in art festivals and teaches workshops throughout the Southeast and is a member of the Miniature Art Society of Florida, the Miniature Painter, Sculptors & Gravers Society of Washington, D.C. and the Miniature Artists of America.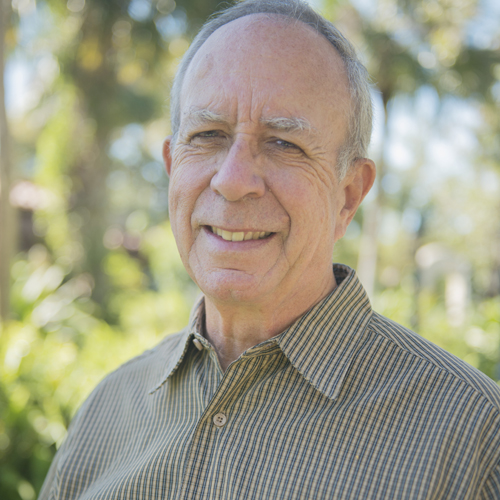 Instructor Bio