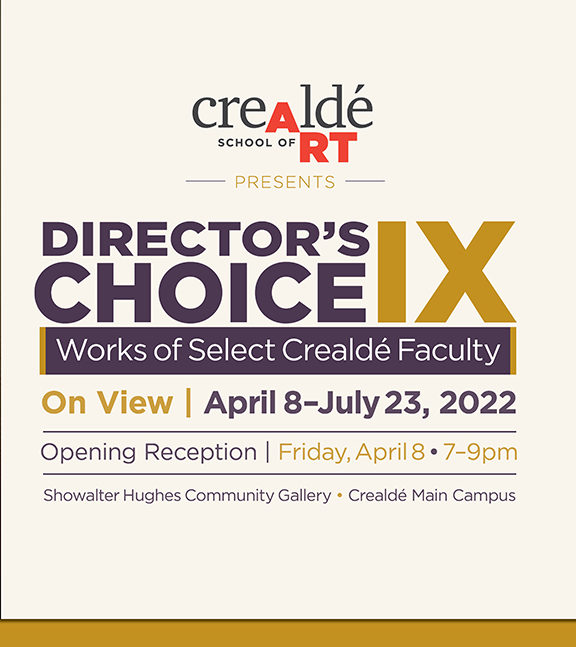 Director's Choice IX: Works of Select Crealdé Faculty
Apr. 8, 2022 — Jul. 23, 2022
Location: Showalter Hughes Community Gallery
This exhibition features the recent work of artists from Crealdé's diverse faculty, including artists long associated with the school as well as new additions. Media include painting, drawing, photography, ceramics, sculpture, and jewelry. For more than four decades, Crealdé's faculty of more than 50 working artists has represented some of Central Florida's most influential arts educators and accomplished visual artists. Curated by Ceramics Program and Studio Manager Vincent Sansone.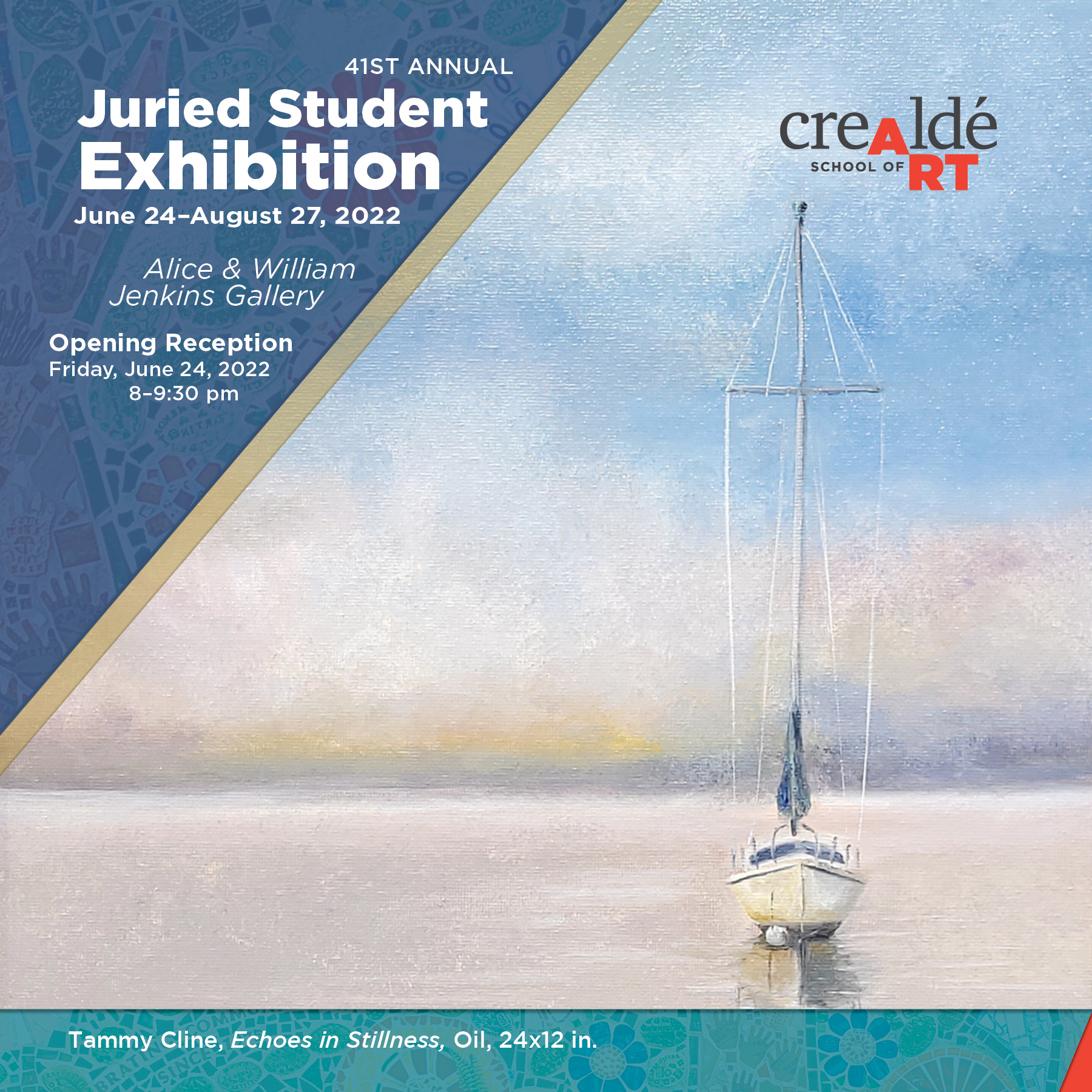 41st Annual Juried Student Exhibition
Jun. 24, 2022 — Aug. 27, 2022
Location: Alice and William Jenkins Gallery
41st Annual Juried Student Exhibition
On View: June 24 – August 27, 2022
Alice & William Jenkins Gallery
Join us on Friday, June 24 for the opening reception: Friday, June 24, 8–9:30pm, following the Annual Membership Meeting and Award Ceremony at 7pm.
Refreshments will be served.
This favorite annual exhibition features some of the year's best student work in painting, drawing, digital and film photography, ceramics, sculpture, jewelry, and fiber arts.
Works are selected by Crealdé's program managers and awarded by guest juror Gisella Carbonell, Ph.D and Curator of Rollins Museum of Art.