Author:
Talisee Carpenter
Call For Entries Application
Entry Deadline: June 4, 2022, 1pm

Exhibition: June 24–August 27, 2022
Alice and William Jenkins Gallery
Crealdé Main Campus
This favorite annual exhibition features some of the year's best student work in painting, drawing, digital and film photography, ceramics, sculpture, jewelry, and fiber arts. Works are selected by Crealdé's program managers and awarded by a guest juror. Opening reception follows the Annual Membership Meeting and award ceremony, 7-8 pm.
Take Crealdé Classes At The Jessie Brock Community Center
Crealdé will be offering Fall I and Fall II classes at the Jessie Brock Community Center! Please see these offerings in our list of available courses. And don't forget – Winter Garden residents receive Crealdé Member Discounts.
Click here to view a PDF. For more information, call the main office at 407-617-1886.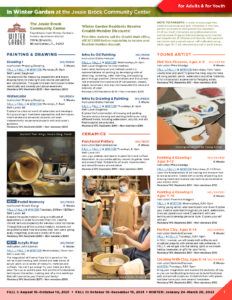 Please contact Peter Schreyer at 407-797-5168 or pschreyer@crealde.org prior to signing up for the class. Registration for this special program will start on October 1 and interested parties must register via phone or in person with Crealdé Registrar Laura McBryde at 407-671-1886.
Click here for a PDF of the Las Vegas Project.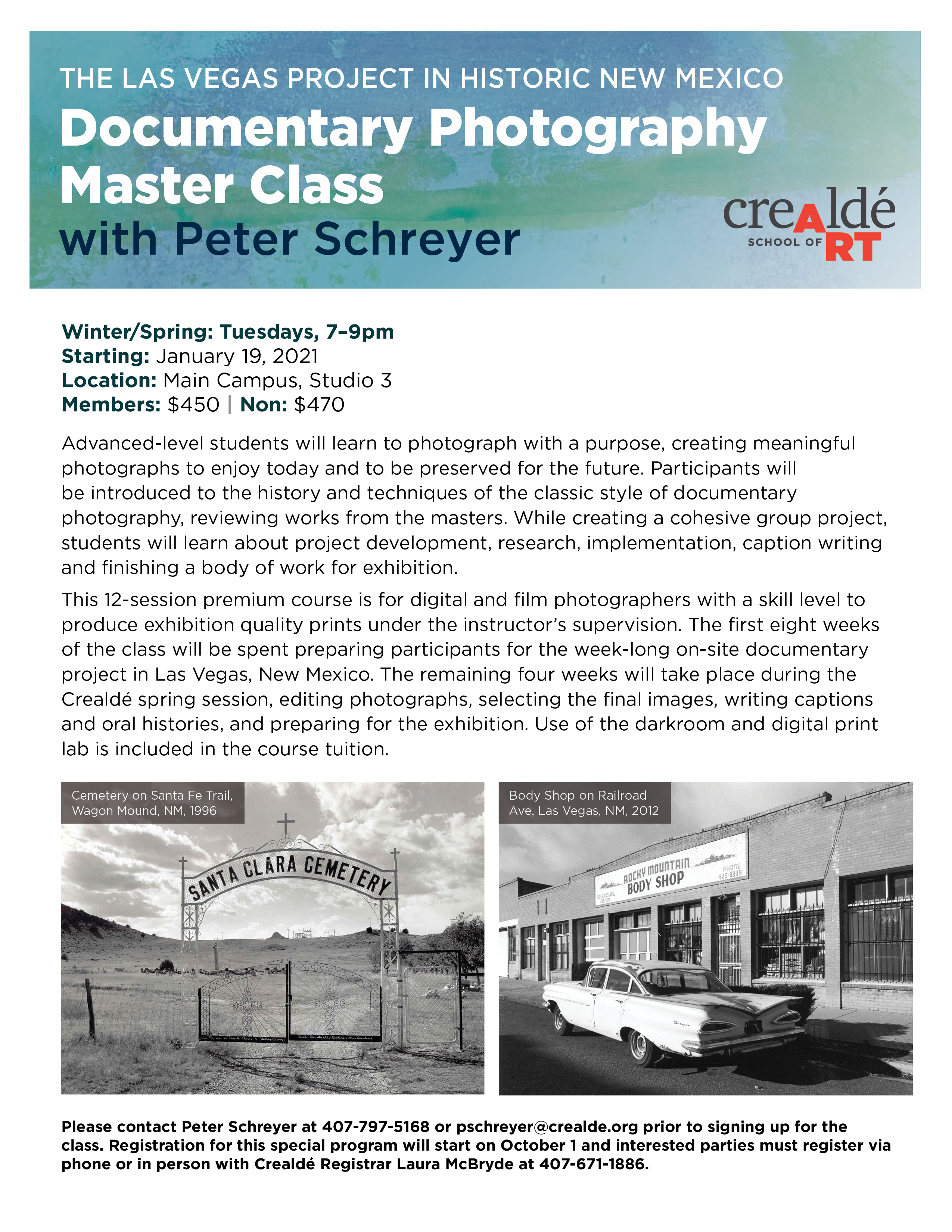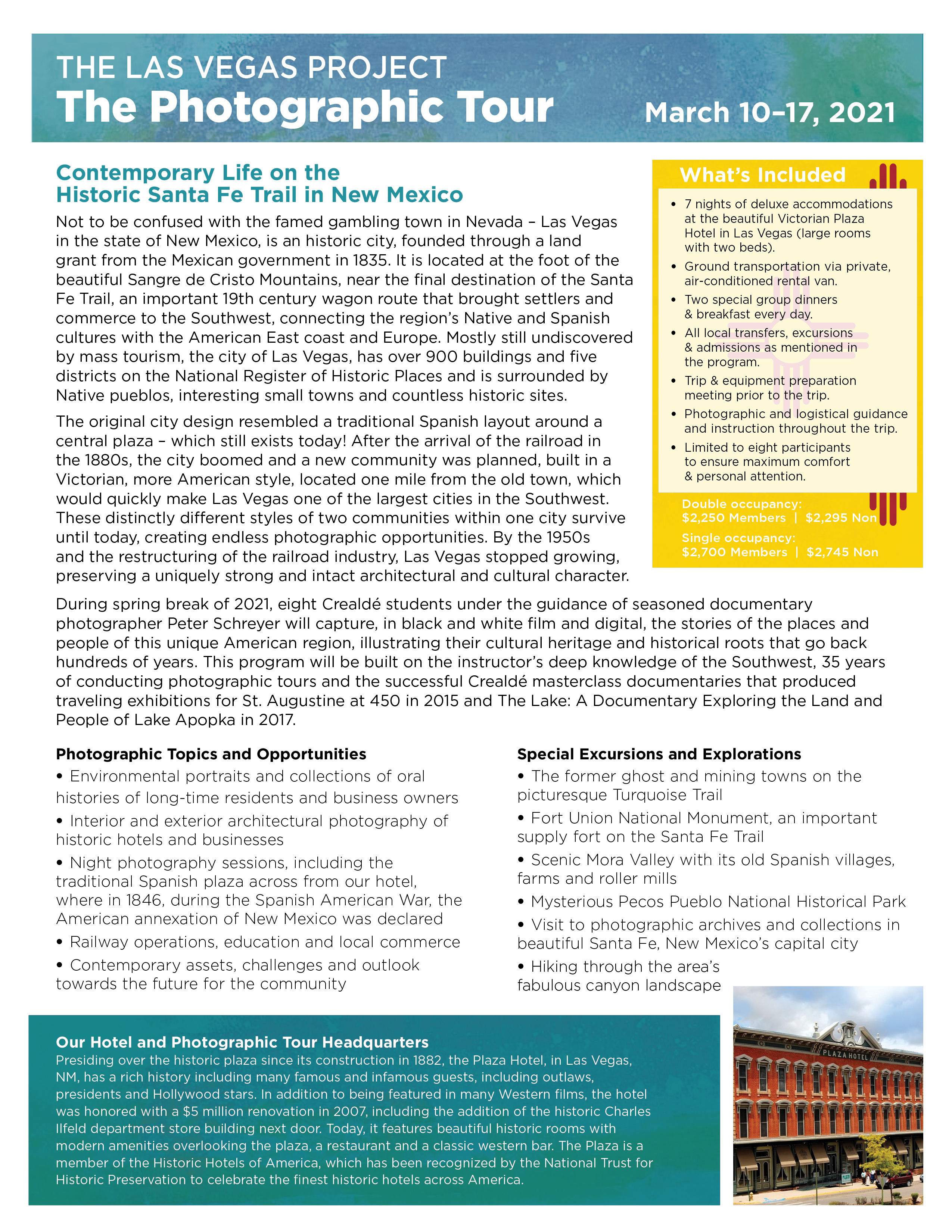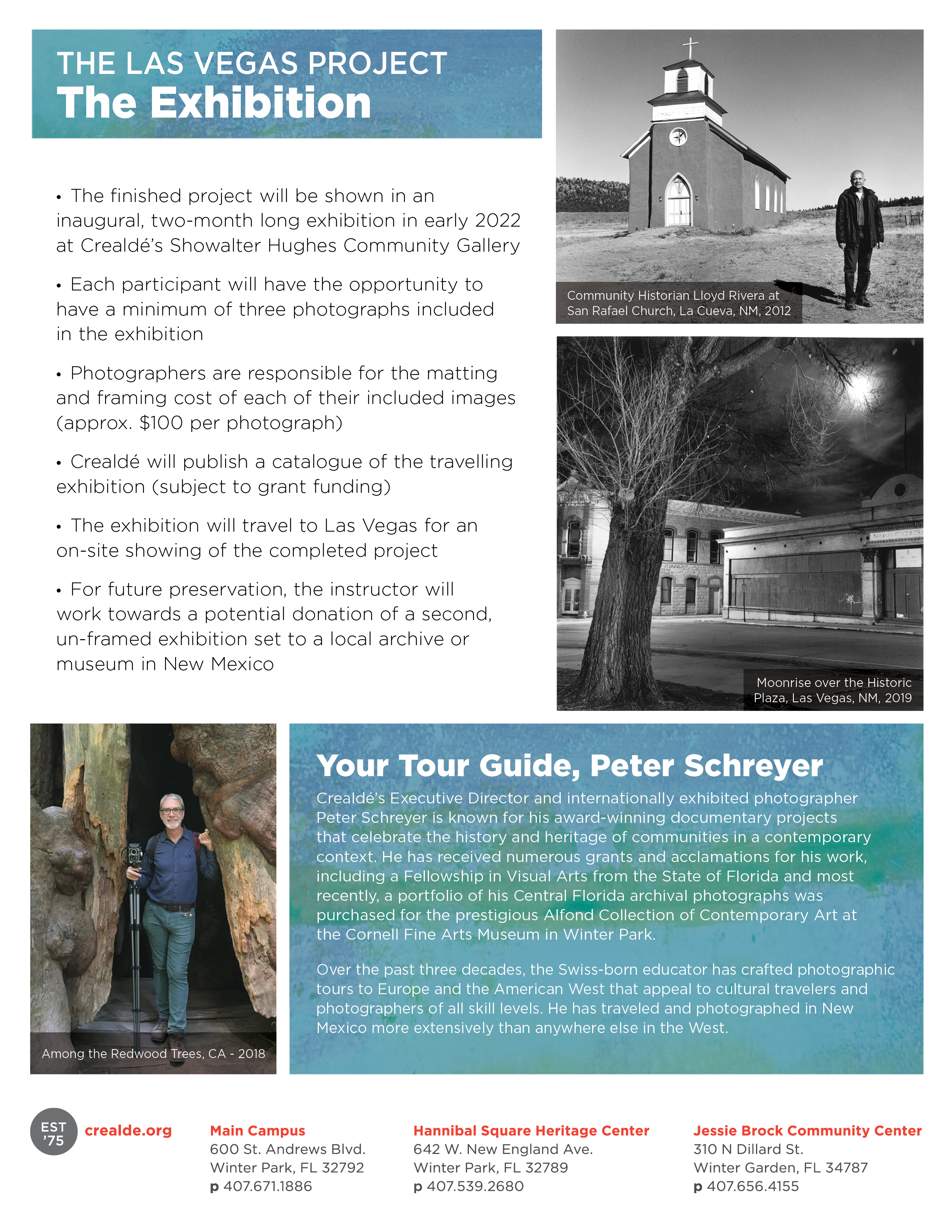 If you are interested in a private, one-on-one learning experience, consider this opportunity to register and study with a Crealdé professional artist/instructor.