No classes match the filter.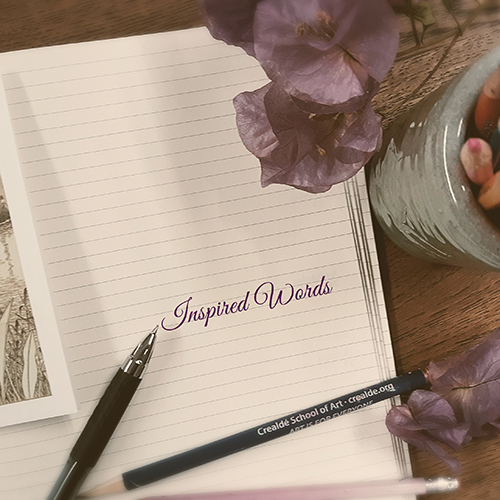 Inspired Words, Writing to Art 09/24
Saturdays | 10:00 am - 04:00 pm
Duration: 1 Week
Start Date: September 24, 2022
Instructor: Elaine Person
Location: Main Campus
When you see a painting, what do you feel? When you look at a photograph, what memories surface? Tap into your creativity with the use of paintings, photographs, and objects as award-winning writer Elaine Person prompts you to write original stories, poems, and essays. Learn writing tools and techniques. Different genres of writing and reflection will be discussed. Short lunch break provided. Students will leave this workshop with their own written words. Skill level: All
This class is currently full.
JOIN WAITLIST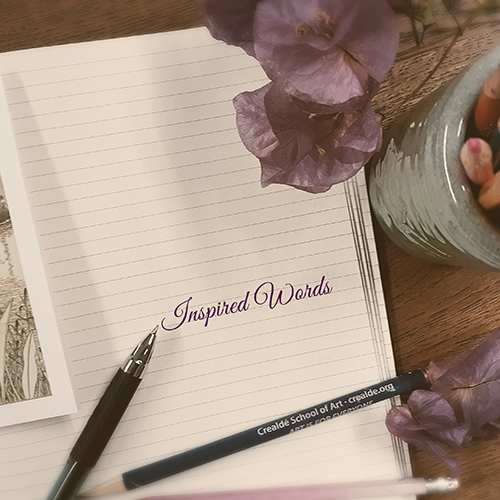 Inspired Words, Writing to Art 12/10
Saturdays | 10:00 am - 04:00 pm
Start Date: December 10, 2022
Instructor: Elaine Person
Location: Heritage Center
When you see a painting, what do you feel? When you look at a photograph, what memories surface? Tap into your creativity with the use of paintings, photographs, and objects as award-winning writer Elaine Person prompts you to write original stories, poems, and essays. Learn writing tools and techniques. Different genres of writing and reflection will be discussed. Short lunch break provided. Students will leave this workshop with their own written words. Skill level: All
ENROLL NOW