Feb. 1, 2019 — May. 18, 2019
KEEPERS OF HERITAGE: Puerto Rican Artists in Central Florida
Location: Alice and William Jenkins Gallery
February 1 to May 18, 2019
Powerful paintings, mixed media and sculpture by a passionate collective of contemporary artists honoring their cultural roots in an exclusive exhibition at the Alice & William Jenkins Gallery.
Featured artists: Juan Nieves-Burgos, Alejandro de Jesús, José Feliciano, Carmelo Fontanez-Cortijo, Domingo García, Yasir Nieves, Angel Rivera-Morales, Rafael Rivera-Rosa, Martín García Rivera, Pablo Rubio and Ivonne Galanes Svärd. Please join us!
Artist Talk: Sunday, March 3, at 2 p.m. with artist José Feliciano
Guided Tours: Available on Wednesdays at 2 p.m., email btiffany2000@yahoo.com
Opening Reception was on Friday, February 1, from 7–9 p.m. and had a welcome talk by Angel Rivera-Morales at 8 p.m.
Current Exhibitions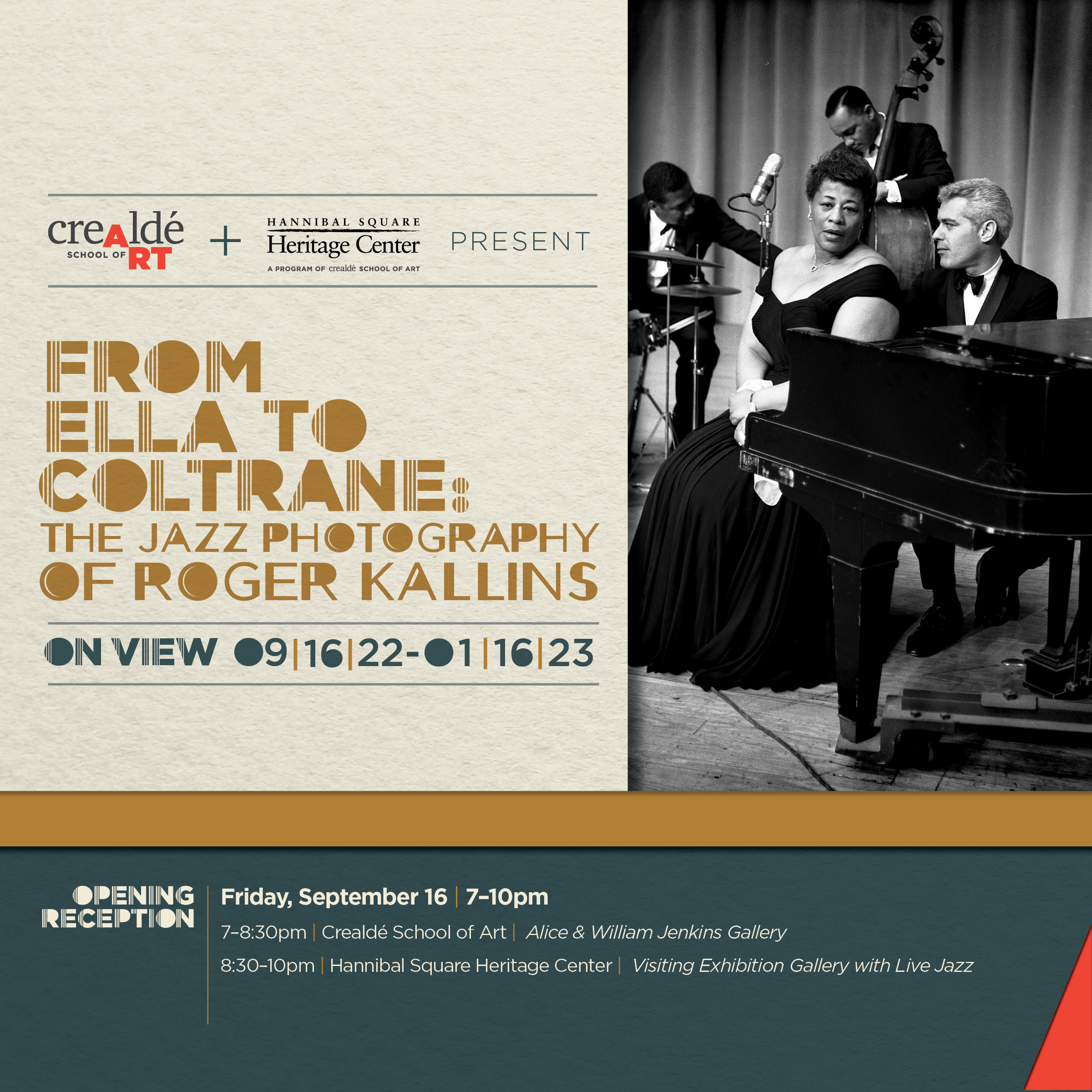 From Ella to Coltrane: The Jazz Photography of Roger Kallins
Sep. 16, 2022 — Jan. 16, 2023
Location: Alice and William Jenkins Gallery
https://youtu.be/bi3M1-A6A5M On View: September 16, 2022—January 16, 2023 Main Campus Alice & William Jenkins Gallery and Hannibal Square Heritage Center Visiting Exhibition Gallery Opening Reception: Friday, September 16 | 7–10pm