David Lee Cumbie
Sculpture Studio Manager | Senior Faculty, Sculpture | Curator, Contemporary Sculpture Garden
Email
Devoted to the art of sculpture, David Lee Cumbie is a one-man institution at Crealdé School of Art, where he joined the joined the faculty in 1980. He directs the sculpture program, teaches classes and workshops to adults and youth, including mold-making, clay sculpture, bronze casting and independent study. Hundreds of students have been initiated into welding through Cumbie's popular welding workshops and classes, and he has introduced hundreds of summer art campers to the art of free-form clay sculpture. Cumbie manages Crealdé's on-site bronze foundry, which is the only such community-based facility in Central Florida. Since 1996, he has served as the curator to the lakeside Contemporary Sculpture Garden, which is home to more than 60 pieces that represent art work created in Central Florida.
Cumbie also is an Assistant Professor of Art Sculpture at Valencia College, where he regular participates in exhibitions. He studied art with a concentration in sculpture in his home state of North Carolina at Brevard College and the University of North Carolina.
In addition to exhibiting in galleries in the  United States and Europe, Cumbie has created art for public places since 1980. He was the first artist to receive a commission from the City of Orlando Percentage  for the Arts Program in 1984. He has created annual national sports awards including a linebacker award for the NFL. Cumbie's sculptures were sent to Tokyo, Japan, in 1989 to represent America in the Interflora World Cup 1989. He participated in the international sculpture exhibition Sculpture Mile in Germany. He has participated in cultural exchange programs, creating multiple mosaic projects in Mexico.
His work has been commissioned for inclusion in public and private collections in the United States and Europe, including his homage to Jacques Cousteau at the Leonardo da Vinci National Museum of Science and Technology in Milan, Italy.
Extensively networked in the art community, Cumbie is a member of the Florida Sculptors Guild and the Florida Artists Group and a well-known contributor and supporter of public art.
Artist's Statement
"My favorite material has always been clay. I like the plastic feeling in my hands, and the speed it allows me to create. When I sculpt a form that is special to me, I made a mold and create a wax for bronze casting. Sometimes I use concrete for outdoor works and add metal elements of bronze, aluminum and stainless steel into my composition, creating a multimedia piece. I like the adventure of re-creating myself with each new work, pushing the edge of what I did on the last sculpture. I have always felt fortunate being a part of such a great tradition."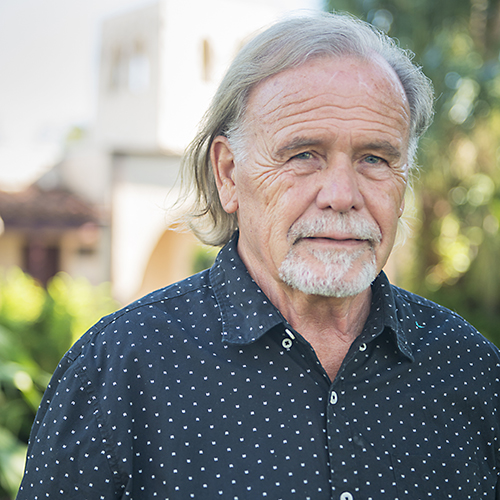 Selected Awards
2012, Lee Lasbury Memorial Award  for  Heart, cold-cast bronze, 62nd Annual Symposium & Exhibition, Ringling College of Art and Design in Sarasota, Florida
2004, Award of Distinction, Florida Biennial Exhibition,  Museum of Art, DeLand, Florida
Selected Exhibitions
2017, Color and Form, group exhibition, Harris House, Atlantic Center for the Arts, New Smyrna Beach, Florida
2017, Florida Artists Group 67th Annual Exhibition and Symposium, Coral Springs, Florida
2017, Art in the Chambers: The Art Faculty of Valencia College, group exhibition, Orange County Administration Center, Orlando Florida
2016, Florida Artists Group 66th Annual Exhibition and Symposium, group exhibition, Center for the Arts of Bonita Springs, Bonita Springs, Florida
2016, Florida Sculptors Guild Presents La Creatura, group exhibition, Crealdé School of Art, Winter Park, Florida
2015, From Start to Finish: The Florida Sculptors Guild Exhibition, group exhibition, Albin Polasek Museum and Sculpture Gardens, Winter Park, Florida
2015, Selected Fine Arts Faculty Exhibition, group exhibition, Anita S. Wooten Gallery, Valencia College, Orlando, Florida
2015, Florida Artists Group 65th Annual Symposium Highlights, The Leepa Rattner Museum, Tarpon Springs, Florida
2014, Elizabeth Morse Genius Foundation Award, Florida Artists Group 64th Annual Exhibition and Symposium, St. Augustine, Florida
2012, Florida Artists Group 64th Annual Symposium Highlights, Selby Gallery, Ringling School of Art and Design, Sarasota, Florida
Permanent Collections
Homage to Jacques Cousteau, the Leonardo da Vinci National Museum of Science and Technology, Milan, Italy
1984, Bronze bust of L.C. Jones, commission by City of Orlando for the Callahan Center, sponsored by Percentage for the Arts Program