David Hunter
Senior Faculty | Painting & Drawing
Email
A native of Central Florida, David Hunter is a master printmaker and experienced art educator, who is well-known on the Crealdé campus for his wry sense of humor and remarkable patience with teaching his art to students, adults and children alike. Printmaking is a process of creating images, or etchings, that involves using acid to etch lines into a hard metal plate, and then using that plate to make prints.
Many of Hunter's etching are infused with natural Florida. He says he inherited his father's interest and talent for artwork at an early age but majored in zoology at the University of South Florida in Tampa, earning a bachelor's degree (1969) and master's degree (1972). He did, however, illustrate his master's thesis with pen-and-ink drawings, and it was then he realized his strong attraction to pen and ink.
After working as a research associate in the biology department at the University of Central Florida, he taught 7th grade life sciences and 8th grade physical sciences for five years. He returned to art in his spare time in 1976 and participated in his first art show in 1977. Taking a year's leave of absence from teaching in 1978, he became a full-time artist and has created more than 80,000 etchings to date.
Hunter was instrumental in forming the Florida Printmakers Society in 1986, becoming its first president at that time. In 1987 Yankee Publishing Company commissioned him to etch a new cover using the existing design for The Old Farmer's Almanac. He hand-colored the final etching, and the results appeared for the first time on the cover of the 1988 edition. He is  a member of the Miniature Art Society of Florida, the Miniature Painter, Sculptors & Gravers Society of Washington, D.C. and a signature member of the Miniature Artists of America.
His unique etchings infused with the imagery of natural Florida consistently draw top awards in art festivals and competitions in Florida, Georgia, Alabama, North Carolina, Virginia, Pennsylvania, Ohio and Michigan. He teaches workshops throughout the Southeast.
Personal Website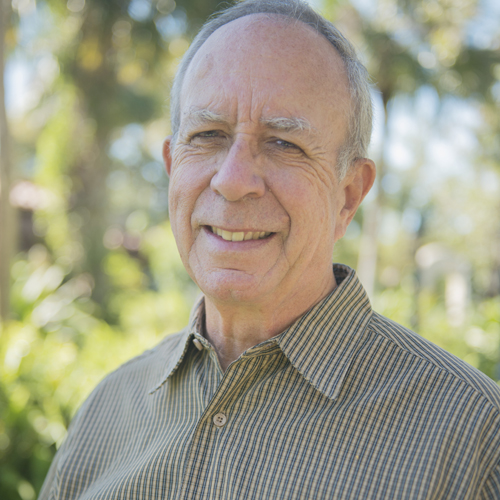 Selected Awards
2017, Award of Merit, DeLand Fall Festival of Arts, DeLand, Florida
2017, Tony Senador Award, Lake Mary-Heathrow Festival of Arts, Lake Mary, Florida
2017, President's Award, Citizens Bank & Trust Lake Wales Arts Festival, Lake Wales, Florida
2016, 1st Place in Two-Dimensional, St. Augustine Fall Art Festival, St. Augustine, Florida
2016, Award of Merit, Art Harvest, Dunedin, Florida
2016, First Place in Graphic Art, Miniature Painters, Sculptors & Gravers Society of Washington, D.C.
2016 Best Etching/Engraving, 25th Annual Miniature Art Show, Seaside Art Gallery, Nags Head, North Carolina
2016, Award of Excellence, St. Johns River Festival of the Arts, Sanford, Florida