Peter Schreyer
CEO/Executive Director | Senior Faculty, Photography
Email
Born and educated in Switzerland, Peter Schreyer immigrated to the United States in 1978. Since 1995, he has served as the CEO/Executive Director of Crealdé School of Art, and is the currently also serving as the school's Acting Manager of Photography. His extensive teaching experience includes award-winning outreach programs in underserved communities. He is the past member of the summer teaching faculty at Penland School for the Arts and Crafts in North Carolina and Arrowmont Schools of Arts and Crafts in Tennessee. Peter Schreyer is committed to the traditional film process, both in his own photography and in teaching all levels of silver-based photographic and darkroom techniques.
Since 1980, his black-and-white social landscape and documentary photography about communities has been included in more than 100 one-person, juried and invitational museum and gallery exhibitions across the United States and Switzerland. Schreyer has received a wide range of public art commissions, research grants and recognitions awards for his black-and-white documentary photography on Florida's changing communities. In 1993-94, he was one of three Central Floridians to receive a Visual Arts Fellowship Grant from the State of Florida.
In 2004-2005, the Swiss Camera Museum (Vevey, Switzerland) held a major retrospective exhibition of Schreyer's American documentary photography. Following his 2015 solo exhibition at the Cornell Fine Arts Museum at Rollins College (Winter Park, Florida) an entire series of Schreyer's Central Florida archival photographs were purchased for the museum's prestigious Alfond Collection of Contemporary Art.
Schreyer is the founder of the Hannibal Square Heritage Center in west Winter Park, a cultural facility that opened in 2007 to celebrate the heritage of the historical African-American neighborhood through documentary photography, oral history and public art. In 2009, Schreyer was named Arts Educator of the Year by United Arts of Central Florida. In 2016, he and the Hannibal Square Heritage Center were distinguished with a Diversity & Inclusion Award from the Florida Department of State, Division of Cultural Affairs. Winter Park Magazine distinguished his impact on the arts in Winter Park in its selection of Influentials of 2017.
Schreyer has served on review panels locally as well as for the state of Florida, evaluating grant applications from individual artists and arts organizations. He is a frequent lecturer, juror and conductor of photographic tours throughout America and Europe. As the Arts representative, he recently served on the Visioning Steering Committee for the City of Winter Park.
Documentary Projects
Books
2017, The Hannibal Square Heritage Center Collection, published by the Florida Historical Society
1999, We the People … of Orange County, public art project of environmental portraits and oral histories, co-authored with Rick Lang
1998, Small Town Orange County, public art project, co-authored with Rick Lang
1992, A Sense of Place: Winter Park, Florida, collection of 65 photographs with text by Bernadine Clark
Artist's Statement
"As a young person growing up in Switzerland, I rebelled against the lack of changes in my home country. I found the age-old traditions stifling and limiting. In America, everything seemed possible! There were fewer restrictions on one's dreams. I was taken by the differences between my home and this new place; the American people's pioneering spirit, willingness to adapt and to embrace the new.

While I am still fascinated by the constantly changing character of America's culture, I also have come to learn its price tag: uprooted communities, environmental destruction, out of control development and sprawl, and a lack of respect for the past — all resulting in a feeling of disconnect in many of its communities.

As an American photographer with Swiss roots, I am interested in places, people and communities that convey a sense of cultural identity, history and heritage. I never tire of exploring rural Florida, the historic African-American neighborhoods, the continually forming immigrant communities, the wide-open spaces of the West and small towns across America. I hope that my work will establish more than a photographic record, but will motivate others to become more aware of, to respect and to explore their own community's history and heritage."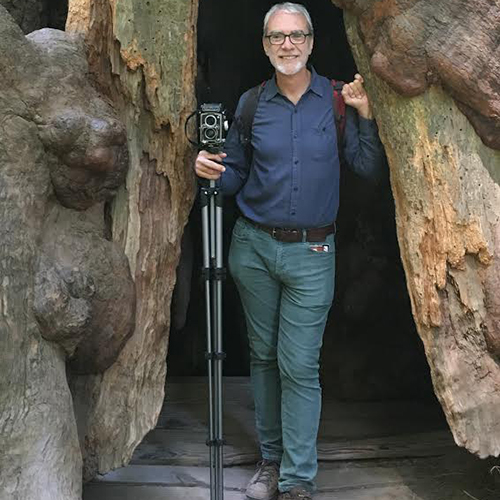 Selected Awards
2017, The Influentials, Winter Park Magazine, Winter Park, Florida
2016, State of Florida Diversity & Inclusion Award, recognizing Peter Schreyer's leadership in establishing the Hannibal Square Heritage Center and for his long-standing relationship as a documentary photographer and educator in West Side Winter Park
2010, Bank of America Neighborhood Hero Award
2009, Arts Educator of the Year, United Arts of Central Florida Inc.
2004 & 2005, United Arts of Central Florida Professional Development Grant
1993-1994, Visual Arts Fellowship Grant Award, State of Florida
1995, Rhea Marsh and Dorothy Lockhart Smith, Winter Park History Research Grant, Winter Park Public Library
Selected Exhibitions
2019, A Proud Heritage: Documenting Winter Garden's Historical African-American Community, Winter Garden City Hall, Winter Garden, Florida.
Orange Observer, Feb. 27, 2019
2015, Peter Schreyer: Returning Home, Cornell Fine Arts Museum, Rollins College, Winter Park, Florida.
Cornell Fine Arts Museum website
Orlando Weekly, Jan. 28, 2015
Lenscratch Fine Art Photography Daily, Feb. 26, 2015
2013, Peter Schreyer: Three Decades of Documenting Florida, solo exhibition, the Casa Feliz Historic Home Museum, Winter Park, Florida
2010, The Lost Decades: Winter Garden in the 1980s and 1990s, inaugural solo exhibition commissioned for purchase by the Art in Public Places Program of the City of Winter Garden, City Hall Gallery.
2008, Where Two Roads Meet, two-artist exhibition with Rick Lang, The Museum of Florida Art & Culture, South Florida Community College, Avon Park, Florida.
2007, Symbiotic Relationships, an exploration of the personal stories of seven foreign-born artists who make Central Florida their home, Terrace Gallery, Orlando City Hall, Orlando, Florida.
2005, Where Two Roads Meet, two-artist exhibition with Rick Lang, The Art Center, St. Petersburg, Florida.
2004-2006, A Shared Legacy: Documentary Photography of Florida from the 1930s and Today, state-wide traveling exhibition.
2004-2006, Small Stories from A Big Country,
 retrospective exhibition of 85 American photograph, Swiss Camera Museum, Vevey, Switzerland.
2001, Beneath the Surface: Sixth Annual Photo Competition, Photographic Center Northwest, Seattle.
2001, The 2000 National Photography Competition, Soho Photo Gallery, New York, New York.
1993, Florida's Lingering Past: A Change of Character, solo exhibition, Harris House, Atlantic Center of the Arts, New Smyrna Beach, Florida.
1985, solo exhibition, Photo-Forum Gallery, Biel-Bienne, Switzerland.
1984, solo exhibition, Catskill Center for Photography, Woodstock, New York.
Permanent Collections
Art in Public Places program, permanent display of environmental portraits of residents, Volusia County Courthouse, DeLand, Florida
The Peter Schreyer Collection, Winter Park's West Side: A Living History of Places and People, Winter Park Public Library, Winter Park, Florida
City of Orlando Public Art Collection, Orlando, Florida
Orange County Regional History Museum, Orlando, Florida
City of Biel, Biel, Switzerland
City of Winter Garden, Florida
Swiss Camera Museum, Vevey, Switzerland